In February 2008, just five months into their marriage, Angelo and Jennifer Merendino's lives changed forever: Jennifer was diagnosed with breast cancer.
Angelo Merendino
The next few years were filled with treatments and doctor's appointments, hope and heartache, remission and relapse. In April of 2010, Jen's cancer metastasized. "As we got back into treatment, we started to notice again that people didn't really understand what we were going through," says Angelo. So he started to take photographs to help family and friends understand the realities of their day-to-day life.
"We felt that if they saw photographs, maybe that would have a bigger impact than words because a photograph can convey a message that often words are not able to get across," he says. Angelo began to post the photographs to his blog, My Wife's Fight with Breast Cancer, offering a deeply personal look at how the disease affected the couple. He documented their journey until Jennifer's death in December 2011.
Angelo recently compiled the images into a book called The Battle We Didn't Choose. Half of the proceeds from the book will go to his newly founded organization The Love You Share (non-profit status pending), whose mission is to provide financial assistance to women receiving treatment for breast cancer. "I just want to make something positive that continues to grow and help people," says Angelo. "Then Jennifer's legacy will continue on and something good will happen. Otherwise cancer wins."
Click through to see several powerful photographs from the book and blog, along with captions written by Angelo.
Haircut, 5/3/2011, Manhattan
Angelo Merendino
"Some of our family and friends were visiting us in Jen's hospital room. Everyone was talking all around us. Then, Jen ran her fingers through her hair and held her hands out to me. I said, 'Want me to bring the clippers tomorrow?' I remember patches of hair falling out without the need of the clippers. I finished shaving Jen's hair off in the bathroom of her hospital room; it was just another part of our life. Jen looked so beautiful."
Jennifer's Dad, 5/13/2011, Manhattan
Angelo Merendino
"Jen had one sister and one brother, and she was the baby. The pain in her parent's eyes as they watched their daughter suffer was obvious. They spent a lot of time with us in Manhattan."
Daily Pills, 5/28/2011, Manhattan
Angelo Merendino
"Our life turned into a maze filled with doctor's appointments, medical procedures, prescriptions, and side effects. As Jen's cancer continued to spread, I began to handle more of the day-to-day tasks that were necessary to keep Jen's medications in order."
Content continues below ad
Painting Her Nails, 7/4/2011, Manhattan
Angelo Merendino
"Jen's breast and ovaries had been removed, and her hair had fallen out. No matter how many times I would say, 'You are more beautiful every day,' it was important for Jen to feel beautiful."
Floating, 7/29/2011, Topsail Island, North Carolina
Angelo Merendino
"The summer before Jen died, we vacationed on Topsail Island with her family. Jen relied on a walker or a cane for the prior three months, as her legs were getting weaker. She loved being in the ocean and was sad at the thought of not being strong enough to swim on her own. For the first few days of our trip, Jen would sit by the edge of the ocean, and the waves would roll in over her feet. Near the middle of the week Jen decided she would go in the ocean if her sister Laura and I held her hands. I'll never forget the sound of Jen's voice when she said, 'Let go.'"
Jennifer and Angelo, 9/30/2011, Manhattan
Angelo Merendino
"We did our best to keep our sense of humor—we had to or else we would have lost our minds. Jen was full of grace and courage; even in her last days she still led by example. For the last few months of Jennifer's life, we would ask each other before going to sleep what the best and worst part of the day was. The day after we found out Jen's liver was failing, we came home with Hospice Care and spent the evening with family and friends. Before going to sleep, I asked Jen what she loved the most about the day. Jen thought for a moment, then turned. Looking deeper into my eyes than ever before, she said, 'I loved it all.'"
More: Inspiring StoriesCancer
When Reddit user freckledsmile posted a link to Angelo Merendino's photo essay of his wife Jennifer's battle with breast cancer, he moved even the most stoic of Redditors to tears. "I've never once cried from something I found on Reddit. Not until now... I think I'm actually sobbing," wrote one. "Wow. Just wow. Powerful," wrote another.
Merendino, a New York-based photographer, describes the photo essay as an attempt to "humanize the face of cancer." He writes that the photographs "show the challenge, difficulty, fear, sadness and loneliness" and that "most important of all, they show our love."
Despite the devastating prevalence of cancer -- it's hard to find anyone who has not been touched in some way by the disease -- it is often difficult to humanize it, to imagine the reality of living with it every day. I think back to the moments I have averted my eyes from a woman with a scarf-colored head -- as if looking at her -- as if really seeing her -- somehow made it too real. But it is real. It is all too real.
"People turn away from the day-to-day of cancer a little more which I understand. It's painful," Merendino told The Huffington Post. "Before Jen and I went through this, I didn't know what it was like either." Though he initially planned on showing the photos only to his family, he said that he and Jen ultimately "chose to face it head on and put the information out there if people want it."
The site and the incredible response -- which Merendino calls "humbling" -- has had the unexpected effect giving him "great comfort and strength" in the year-and-a-half since Jennifer passed away.
"It at least makes me feel like we made something positive out of something horrible."
LOOK: Angelo Merendino's Photos Of His Wife Jennifer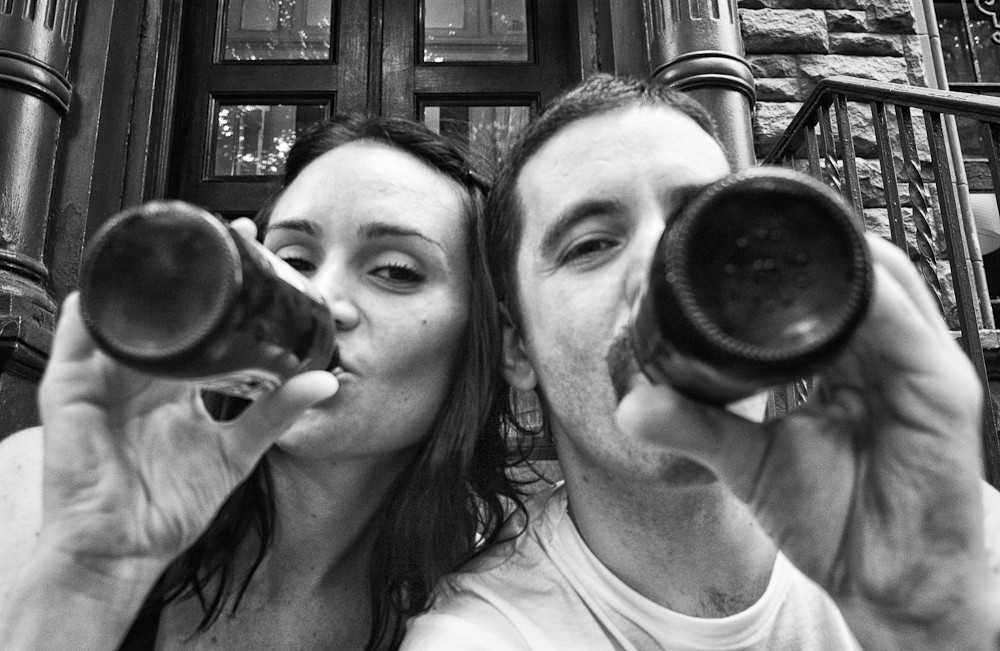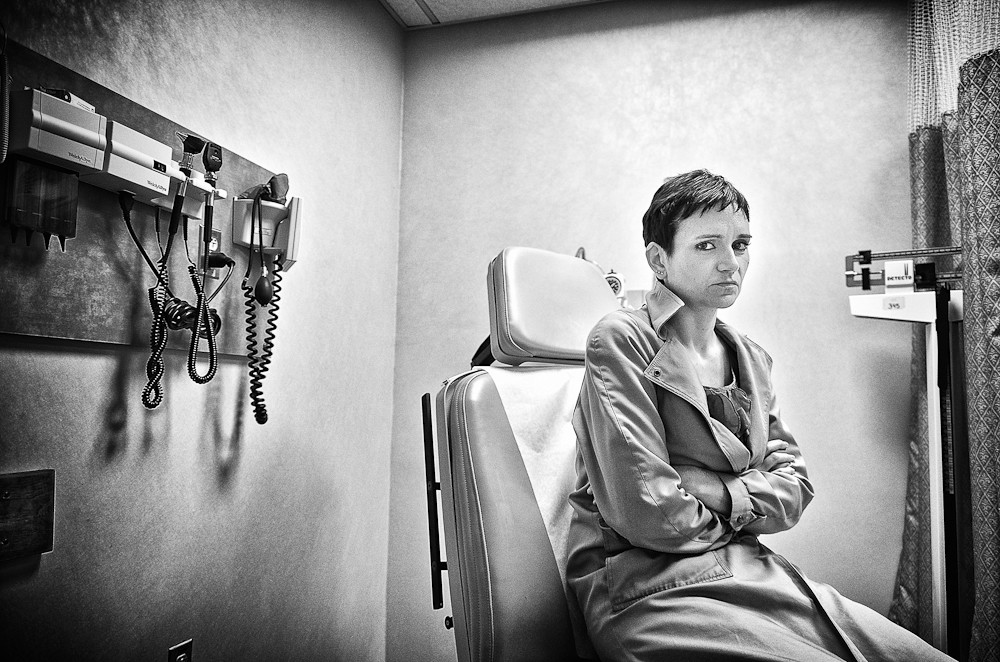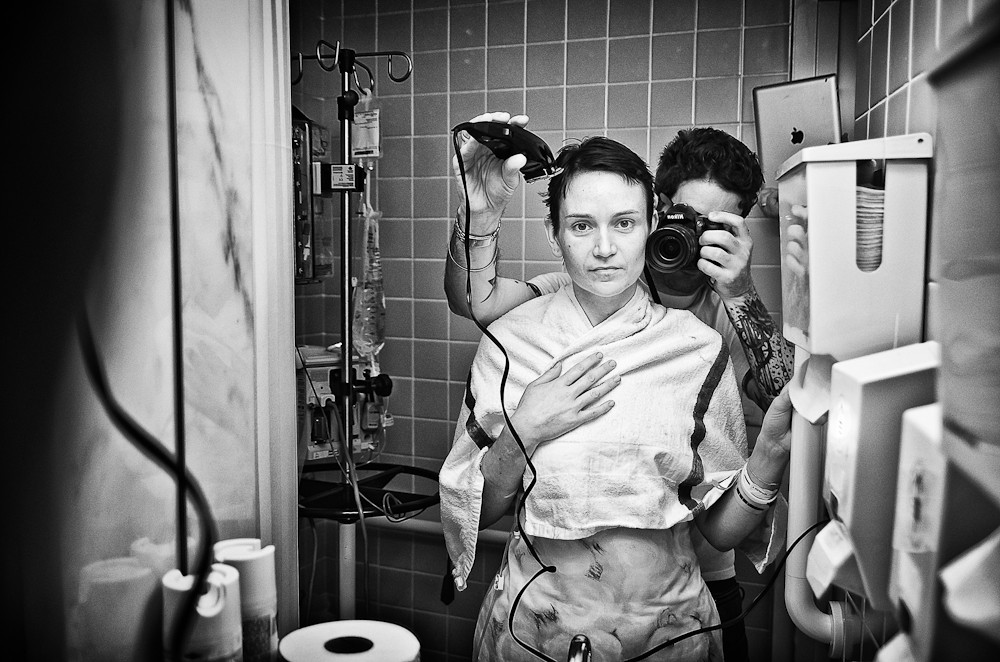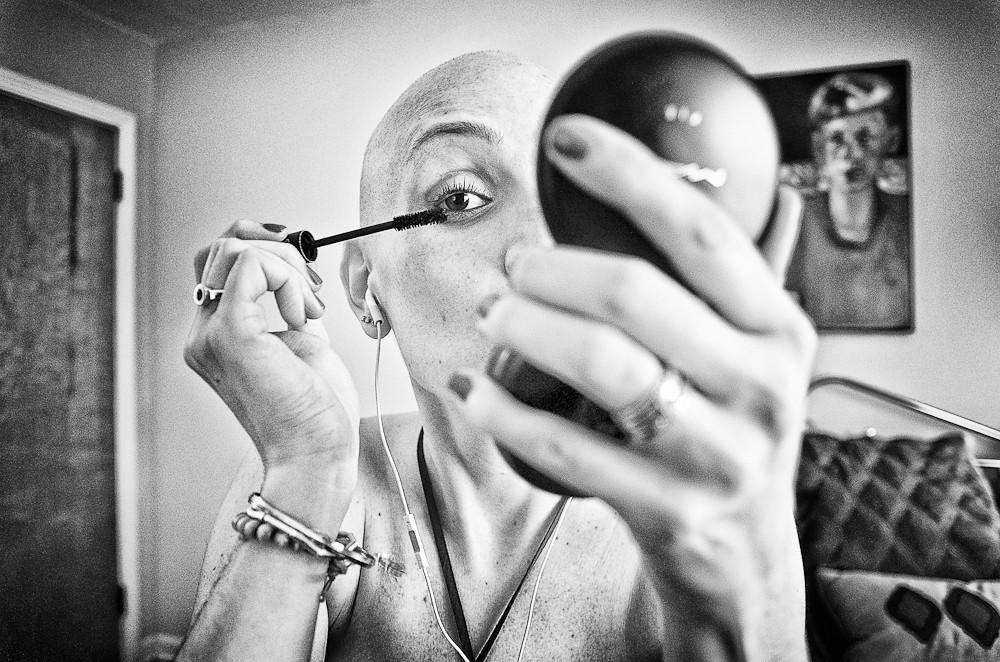 MORE PHOTOS:
For more about Jennifer, visit Angelo Merendino's Facebook page.
WATCH:
PHOTO GALLERY
Angelo Merendino's Photos of Jennifer