Live Life With No Regrets Essay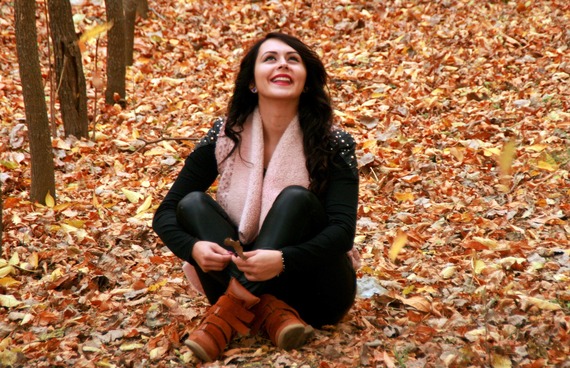 As a former hospice social worker, I learned a lot about regret. It was shocking how many of my hospice patients got to the end of their lives wishing they had lived differently. Many had unresolved relationship issues, unfulfilled dreams, and long-held resentments. My role was to help them come to terms with their regrets while they still had the chance. Some were able to find some resolution, but for others, it was too late, and they died still hanging on to regrets.
This impactful experience became a huge motivator for me to start living as if any day could be my last. We never know how long we will live, so we must make conscious choices each day to live fully and make the most out of each experience we have. Here are ten ways to start living life with no regrets.
1. Let your loved ones know you love them.
The experience of love is one of the best things in life. When you love someone, let both your words and deeds be loving. No one is promised tomorrow, so tell your loved ones each day how much they mean to you. Not only will your relationships grow, but you will as well.
2. Follow your dream.
So often, we are so busy trying to live up to the expectations of others that we do not allow ourselves to follow our own dream. Pursue the longings of your heart. When we ignore them, we miss the opportunity to reach our full potential and experience that deep fulfillment that following our dreams can offer.
3. Trust your gut instincts.
Your intuition is your best source of guidance. Whereas rational decisions come from your thinking mind only, your gut is that "all-knowing" part of you that if paid close attention to and acted on, will never lead you astray. When we use logic as our primary thinking mode, we miss many opportunities that our gut may have led us to.
4. Keep your work at work.
Earning a living is important, but not to the exclusion of other things. To fully participate in all aspects of life, such as spending time with loved ones and enjoying meaningful activities, we should leave work at work. Without a proper work/life balance, we miss out on the things that are most important to us. When we reach the end of our lives, it is not our work that matters, but the people we loved.
5. Take risks.
Staying within our comfort zone may be safe, but it is impossible to achieve greatness by living cautiously. Identifying one way each day to move outside our familiar comfort zone will help us take the risks needed to propel us forward and achieve a fuller, more gratifying life.
6. Take life less seriously.
Life is far too short to be spent worrying about things that are beyond our control. Allow happiness and fun to be part of your life each day. Being mindful and open to the good that is present in all situations can help us not to take life so seriously and is a key ingredient to having a more enjoyable life.
7. Turn "failures" into stepping stones.
Don't quit when you perceive you have failed. Instead, use the experience to learn from and grow. It has been noted that Thomas Edison failed 1000 times before he succeeded in creating the light bulb. Can you imagine if he had he quit that we might still be living in the dark? A failure is always a stepping stone in disguise.
8. Practice forgiveness.
At some point in life, we all have been hurt. How we deal with that hurt is up to us. Some people stay stuck in bitterness their entire lives and never move beyond the pain. By choosing to forgive, we release ourselves from the grip of resentment and can move forward in our lives.
9. Be yourself.
We hear this statement all the time, but it is the truth. We have our own values, beliefs, personality traits, and desires. When we deny any part of our authentic self, we die a little death on the inside. Our uniqueness makes us who we are. By being true to ourselves, we also give everyone else permission to do the same.
10. Practice kindness.
Intentional kindness is life-giving. It works wonders in putting people at ease and improving relationships. A smile or kind gesture can make someone's day brighter. Being kind is an easy practice that enhances our own lives and the lives of others, whether we know them or not.
Our lives are meant to be lived fully and completely, without regret. We never know how long we have, so let's start living a life free of regrets today and every day.
Follow Grace Bluerock on Twitter: www.twitter.com/gracebluerock
When I was growing up, I remember my mother saying dozens of times, "Live your life so that at the end of it you'll have no regrets." She sure did. She was her city's first licensed female pilot, went alone in 1936 on a six-month bicycling tour of Europe, raised three girls and helped my dad build their retirement house. She did all the things she wanted to do and died at peace with her life in 2001 at age 88.
Living my life so I'd have "no regrets" was a lesson I took in and believed in. I saved dimes and quarters while paying my way through college to save for my own three-month tour of Europe. I've gone up in a hot-air balloon, traveled extensively, worked for good causes in my church and taught hundreds of children to read during my 23-plus-year career as a special education teacher for Massachusetts public schools.
My husband, David, and I raised three happy, productive children, all married now, and enjoy our eight grandchildren. I've been lucky enough to have had a supportive husband who has allowed me to live my life as I wanted to live it. He did double duty around the house when I went back to school to get my master's degree, watched nervously as I took a ride on a Harley and silently cringed when I insisted on going parasailing. He worriedly wished me bon voyage several times as I traveled far and wide during summers when he had to work.
I never worried, though, because I abide by this life-affirming passage I found a few years ago. This, I believe: "Everyone is dying all the time. Everyone is also living all the time. It's all in your perspective which one you're experiencing! Choose wisely." It's so much like my mother's advice. And it's helping me now.
Eight months ago, I was unexpectedly diagnosed with colon cancer. Since then, I've had surgeries and several rounds of chemotherapy. Statistics say I have about another year to live. Maybe I do, or maybe I'll have more. No matter: I refuse to let cancer change my philosophy. When I feel well, I pack in as many experiences as I can. I visit friends, travel, laugh, read wonderful novels, play with our grandchildren and cherish those I love.
I believe in living my life. At some point — hopefully much later than the doctors predict — I'll feel too poor to enjoy what used to give me pleasure. Then, I hope to do just as my mother did. I'll reminisce with family and friends about my wonderful life experiences. I'll savor my memories. And I'll say to anyone who'll listen, "I believe you should live your life so that at the end of it you will have no regrets."
Nancy Yucius is a retired special education teacher living in Avon, Massachusetts. An avid reader and life-long traveler, she recently returned from a five-week cruise of Scandinavia and Europe. Yucius credits her family and her church, where she's been a deacon for 18 years, for supporting her during her cancer.
Independently produced for NPR by Jay Allison and Dan Gediman with John Gregory and Viki Merrick.
Copyright © 2005-2018 This I Believe, Inc., all rights reserved. Please contact This I Believe, Inc., regarding reprints and permissions requests at https://thisibelieve.org/contact/.